Keystone Launches the New Alumagroove LED Module
2017-06-22
Keystone Technologies, a major manufacturer of quality-driven lighting solutions for over 70 years, announces the release of a new LED module that installs 50% faster than a standard LED module. AlumaGroove is a patented technology combining a rigid aluminum chassis with a pre-mounted linear LED module. It is a stand-alone system that can be installed almost anywhere without the need for further heat sinking. Integrated thermal management means exceptionally cool operating temperatures.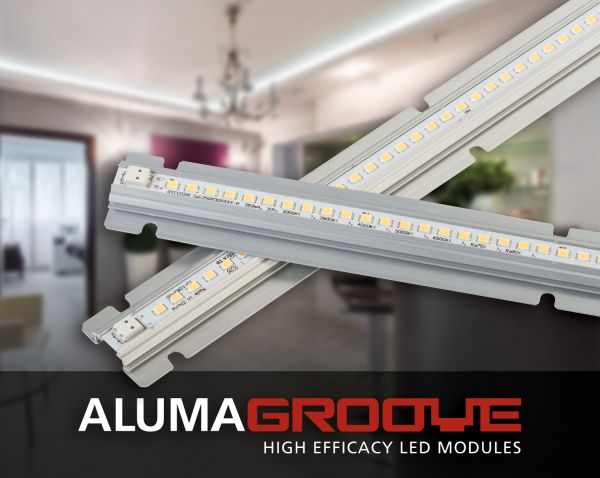 (Keystone/ LEDinside)
"We see great potential with this new patented technology," said Andrew Joseph, Vice President of OEM Sales. "We are using the first generation of AlumaGroove as the cornerstone for future product releases."
The sleek AlumaGroove LED module installs 50% faster than standard linear modules, fitting easily and securely into any new or existing light fixture. AlumaGroove LED modules deliver a consistent white light, and when used with the optional snap-in lens, a pleasing diffuse light is achieved.
"We are very proud of this new product line," noted Keystone CEO, Ira Greenberg. "Keystone continues to innovate by introducing products that feature both remarkable design and easy installation."